Blue Bird School Bus Parts




Info About Bluebird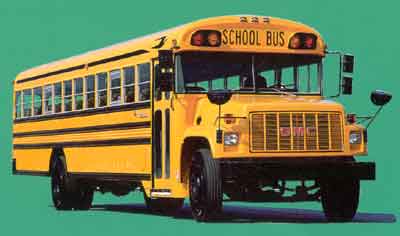 Thousands of these 1993 thru 2003 Blue Bird
Type-C conventionals are still in service.
Body parts are readily available, but many of the GM chassis parts have been discontinued.
In 2003, Blue Bird began producing the "Vision", a conventional bus with their own chassis.
Available engines included Cummins and CAT.
This picture shows the early model nearest the viewer with the latest design in the background.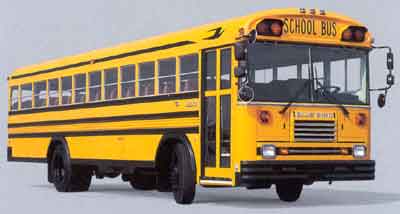 The TC-2000 began production in 1988 and continued until 2003.
It was first produced as a front engine (forward control) and later a rear engine version was added.
Thousands are still in service.
In the 1950's, Blue Bird developed and began producing what ultimately became the "All American", a transit style bus produced with choice of front or rear engine. This bus was popular in the export market and still operates in many school districts across North America.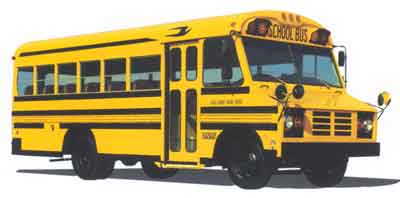 In the 1970's, Blue Bird produced the Mini-Bird as an answer to the Carpenter Cadet CV.
A few thousand of these buses were built and production continued until the GM Step Van chassis was discontinued.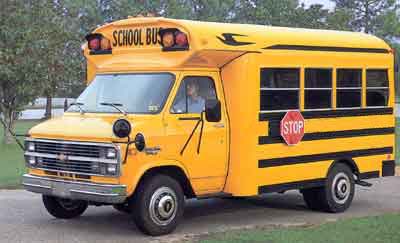 Over the years, Blue Bird has produced a number of different Type A buses.
Chassis parts are still available from GM or Ford dealers who carry parts for 30-Series cut-away chassis.
Click here for product index page
Call us toll-free at 800-960-1960